Supporting county systems towards openness & accountability: A case of Kilifi County
June 24, 2021
2021-06-29 9:45
Supporting county systems towards openness & accountability: A case of Kilifi County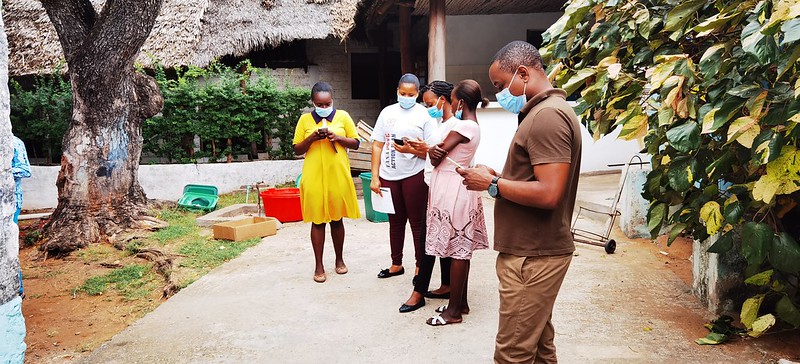 Supporting county systems towards openness & accountability: A case of Kilifi County
Kilifi County, at the southern region of Kenya, is an area best known as a beloved tourist destination with some of the best beaches in the country, but did you know that the county covers an area of 12,246km2 and has 7 sub-counties and a total of 35 county assembly wards? With over 1400 projects taking place in the vast county, how do they ensure that they track each project's progress?
As an organization, we are passionate about building capacity and supporting county systems, and working with Kilifi County has once again provided an opportunity to support their work in increasing accountability and openness of the county projects that have been undertaken in the County since the inception of devolution in 2013.
One of our key goals as a County is strengthening service delivery to inform resource allocation within the County and create value for our citizens
The process
We conducted training on data collection for research assistants, dubbed Kilifi Youth Fellows who were recruited from the County and designed a mobile data collection tool that they used to collect data in the field in some of the remotest parts of the county. 
The project involved designating each of the 35 wards to one youth fellow to collect data and report on the status of different projects implemented in the area, looking at:
How the project was implemented – were citizens involved in the implementation?
The status of the project – is it complete? Is it serving the community as intended?
The data collected was immediately accessible to the supervisors, through the tool, who are in-charge of a group of youth fellows. The data was then reviewed and verified in real-time, easing the process of data verification and upload and ensuring that the process was fast and seamless
Excitement and anticipation of the results of the data collection exercise were the sentiments expressed by the fellows and the supervisors during the training and the field activities. Phenny Pendo, who works in the county's Monitoring and Evaluation Department, expressed gratitude for the opportunity to take part in mapping the county projects. In the past, Phenny had performed her tasks by walking around the county during fieldwork and monitoring with lots of paperwork, but given the skills acquired during the training, she was looking forward to implementing digital reporting with confidence.
Our lessons and next steps
Despite this, there have been a few challenges, mainly the issue of network coverage in some of the remote areas. Filling the digital questionnaire proved difficult in some cases where the internet coverage was spotty. Another challenge faced by some of the youth fellows was the GPS recording on their mobile phones not working well. Fortunately, this was an issue we were able to resolve on the ground, thus enabling them to fill the questionnaires in full detail, including the crucial geodata needed for the mapping of the projects in the county wards.